Your Gateway to Great Dental Care
Experience the Difference at Southcoast Dental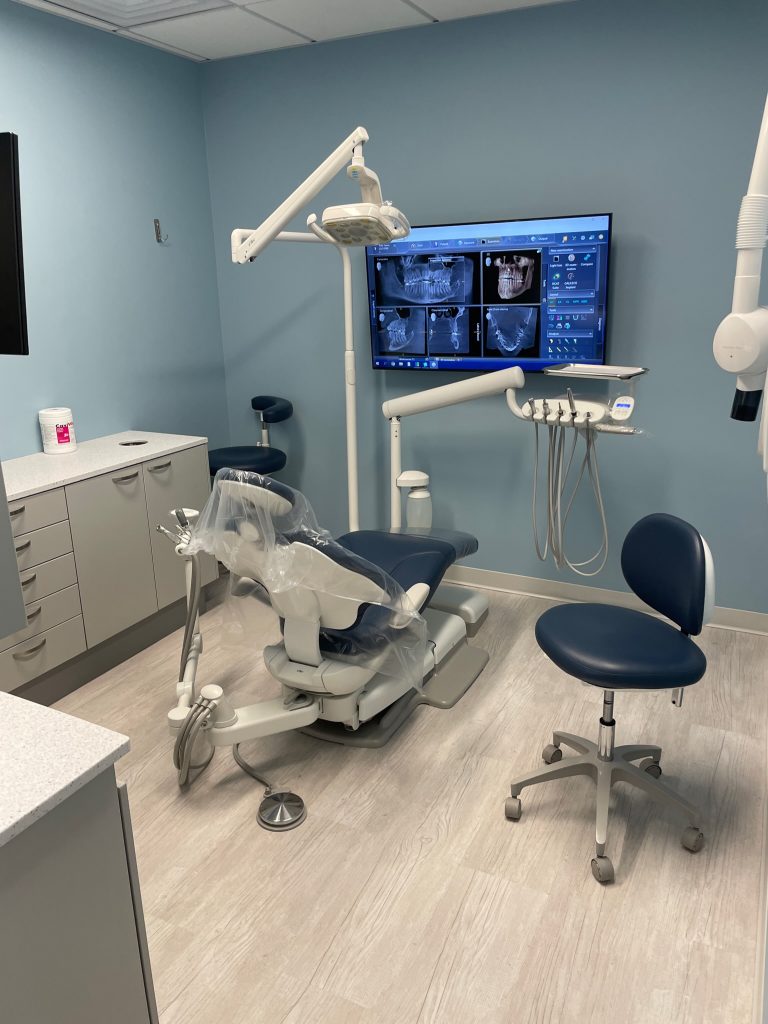 Dental Cleaning in Wareham, MA
At Southcoast Dental, we believe dental cleaning is practical and essential for maintaining optimal oral health. We understand the importance of maintaining good oral health without sacrificing precious time. So whether you're a busy executive or a business owner, you can trust us to give you a thorough, monthly, quarterly, or biannual dental cleaning session with a quick turnaround. As a leading preventative dental care solutions provider, Dr. James E. Kiehl, DMD, and our team are dedicated to providing exceptional dental cleaning services to patients in Wareham, MA, and the surrounding areas. 
What is a Dental Cleaning?
Dental cleaning is a vital preventative measure for achieving and maintaining excellent oral health. Dental cleaning entails the removal of dental plaque, hard tartar deposits, and foreign substances from the teeth. This process is essential in preventing common dental problems like gingivitis, periodontal disease, and cavities. Dr. Kiehl's approach to dental cleaning includes a thorough examination to detect early signs of dental flaws or conditions that need immediate attention, ensuring optimum oral hygiene and health for his patients.
What are the Steps of a Dental Cleaning Appointment?
If you have a dental exam and cleaning appointment, here's what you can expect.
Step 1: Oral Examination.

The dentist will conduct a thorough oral examination to map out a proper treatment or cleaning strategy. You may be asked to provide your medical (dental) history. 
Step 2: Scaling.

Here, the dentist will remove all the tartar and plaque below and above the gumline, ensuring they clean all the way down to the pocket's bottom. Scaling is not painful. You may experience slight discomfort upon completion. Luckily, the whole process can be done by administering a local anesthetic. 
Step 3: Polishing.

Once the teeth are free of tartar and plaque buildup, the dentist will use a powerful electric toothbrush to eliminate residual dirt and tartar after scaling. 
Step 4: Fluoride Treatment.

Fluoride treatment protects your teeth from cavities until the next

dental appointment.

The dentist takes a mouthpiece and fits it over your teeth. Next, they apply a tacky paste or frothy gel onto your teeth. Besides the foamy gel, the dentist will apply fluoride varnish to your teeth. Later, the excessive fluoride is cleaned with clean water. 
The dentist will then do a final checkup after this process. Expect the dentist to share a few dental health and hygiene tips and recommendations with you.
What are the Benefits of Teeth Cleanings?
Reasons you should schedule a dental cleaning include:
Prevents Gum Disease: Professional dental cleaning helps in the thorough removal of the sticky bacterial film–known as plaque–from all teeth surfaces. Bacteria can attack the gums and teeth, causing gum disease or tooth decay. Dental cleaning helps prevent gum diseases. 
Prevents Tooth Decay: Tartar and plaque buildup cause tooth decay.

Professional teeth cleaning

–combined with daily brushing and flossing–can help prevent tooth decay by eliminating elements of tooth decay.
Freshens Breath: Maintaining clean teeth is the best way to reduce bad breath and freshen your breath. Professional cleaning helps to clean the teeth and remove the elements of bad breath, such as dirt and tartar buildup.
Improves Overall Oral Health: Dental cleaning typically involves thorough dental examinations, which can help dentists discover underlying dental/ oral health concerns that need immediate care. This helps to ensure optimum oral health, which is also tied to improved overall health. 
What are Other Preventive Care Services Offered at Southcoast Dental?
Besides professional teeth cleaning, we also offer the following dental services:
Complete Exams and X-rays: We use detailed examinations and x-rays to diagnose oral hygiene and discover early signs of dental problems.
Oral Cancer Screening: We also help look for signs of cancer or pre-cancerous conditions in your mouth. A treatment plan can be provided depending on the diagnosis.
Treatment for Sore Gums: We also diagnose sore gums and prescribe the appropriate medications to treat sore gums.
Night Guards and Sports Guards: Our dentists also recommend and enforce customized measures to protect your teeth, especially if you're an athlete.
Dental Cleaning Cost in Wareham, MA
Let's face it. Out-of-pocket costs are the primary reason most people hesitate to schedule dental cleaning appointments. But this shouldn't worry you anymore. At Southcoast Dental in Wareham, MA, we work with insurance providers to help our patients cover the cost. The price of the procedure varies based on your individual needs and other factors, but our team will work with you to find a payment plan that fits your budget. Your oral health is our top priority, and we believe that cost shouldn't stand in the way of a healthy smile.
Schedule a Dental Cleaning Appointment 
Looking to keep your teeth and gums healthy and sparkling? Schedule a dental cleaning appointment with Dr. James E. Kiehl, DMD, at Southcoast Dental! Our thorough dental cleaning procedure helps prevent tooth decay, cavities, and bad breath while improving your smile and self-confidence. Plus, with the option to cover the cost through insurance providers, it's an easy and accessible way to invest in oral health. Contact us today to schedule your consultation and start your journey toward keeping your pearly whites shining and your breath fresh.