Your Gateway to Great Dental Care
Experience the Difference at Southcoast Dental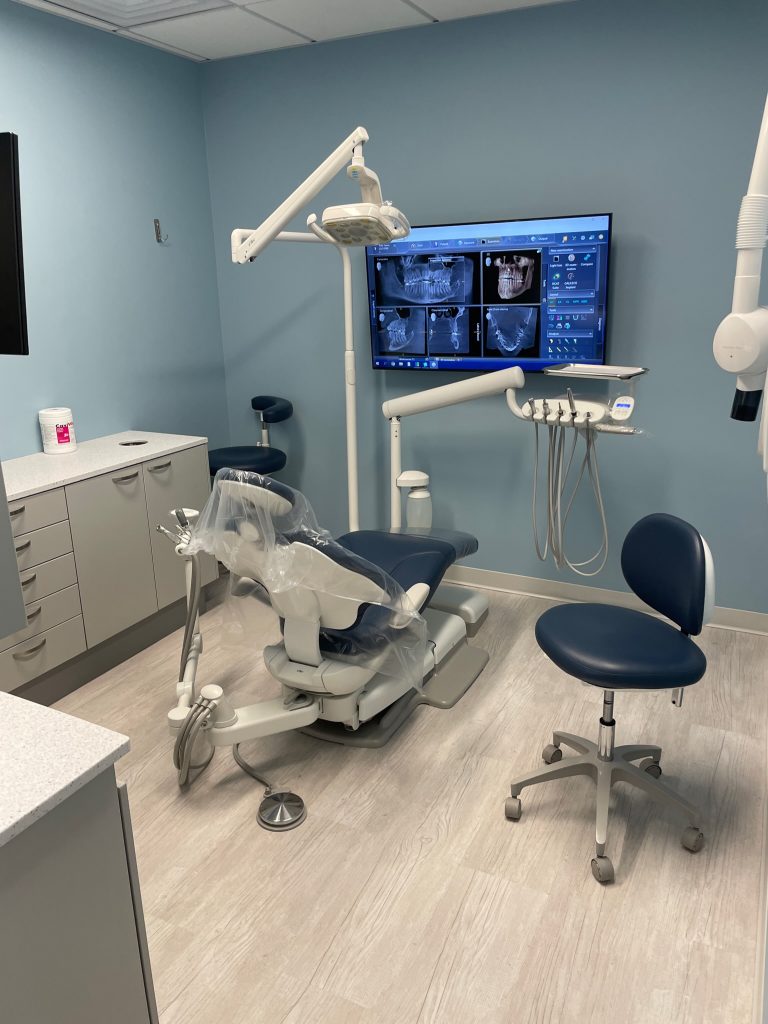 Dental Exams in Wareham, MA
In search of expert dental care in Wareham, MA, and its surrounding areas? Southcoast Dental is dedicated to providing exceptional dental services, including comprehensive dental exams, under the guidance of highly qualified Dr. Kiehl, a board-certified dentist. Schedule your appointment today and experience first-hand our patient-centric approach to dental care.
What is a Dental Exam?
A dental exam is a comprehensive oral assessment performed by a licensed dentist. During this examination, the dentist will examine your teeth, gums, and other oral structures to identify any potential problems or areas of concern. Examinations can range from routine dental check-ups to emergency assessments, depending on your oral health needs. At Southcoast Dental, we aim to provide thorough and personalized evaluations to help prevent, diagnose, and treat oral health issues. 
Additionally, we view dental exams as an opportunity to educate our patients on the importance of proper oral hygiene and to provide guidance on the most effective techniques for maintaining a healthy smile.
What Happens During a Dental Exam?
Dr. Kiehl will ask about your dental history and habits during the exam to better understand your oral health. The exam may also involve x-rays to detect deeper signs of dental problems. Here are the key components of a dental exam at Southcoast Dental:
Thorough Dental Checkup:

Dr. Kiehl will examine your teeth, gums, and mouth for any signs of tooth decay, gum disease, and other oral health issues.

Dental Cleaning:

Your teeth will be cleaned and polished to remove plaque and tartar buildup.

Dental Procedures:

If necessary, Dr. Kiehl will provide appropriate treatment solutions to address any specific dental concerns.

Post-Procedure Care:

Dr. Kiehl will provide instructions for post-procedure care to ensure the best outcome.
Why Are Dental Exams Important?
At Southcoast Dental, we believe in the importance of regular dental exams for a lifetime of optimal oral health. Dental exams play a crucial role in maintaining your oral care and health by offering a range of benefits such as:
Early Detection of Oral Cancer:

Timely detection and treatment can greatly increase the success rate of treatment.
Identification and Treatment of Gum Disease:

Regular exams allow us to detect plaque and tartar buildup, which can lead to severe gum damage, and treat the early stages of periodontal disease such as gingivitis.
Detecting Potential Health Concerns:

Our dental professionals can identify major health issues, including swollen lymph nodes, and take the necessary measures to address them.
Personalized Dental Care Plan:

Our dentist can provide tailored recommendations for maintaining good oral hygiene and overall dental health during an exam.
Preventing Long-Term Dental Problems:

Regular dental exams are a proactive approach to avoiding serious dental issues in the future.
What Other Preventive Care Makes Southcoast Dental Offer?
Preventive dentistry is an essential aspect of oral health that aims to prevent the onset and progression of dental problems. Here's a brief overview of our preventive care services:
Teeth Cleaning:

Our dentist will use advanced tools and techniques to remove plaque, tartar, and another debris buildup, promoting healthy teeth and gums.

Complete Oral Exams:

Our dentists conduct comprehensive oral exams encompassing all aspects of oral health, including a thorough dental checkup and appropriate dental procedures.

Oral Cancer Screening:

During an oral cancer screening, our dentist will examine the patient's mouth to look for red or white patches, mouth sores, lumps, and other abnormalities.

Night Guards and Sports Guards:

We offer custom-fitted sports guards to protect your teeth from harm and trauma.
Our team of experienced dentists, led by Dr. Kiehl, is committed to providing various preventive services to keep your oral health in top shape. This is necessary if you want to keep your smile bright and healthy.
Why Should a Patient Choose Southcoast Dental for Their Next Dental Examination?
At Southcoast Dental, patients can expect the highest level of dental care and service, which sets us apart from other clinics. Our dental clinic is conveniently located in Wareham, MA, making it easily accessible for patients. We offer a comprehensive range of dental services, from routine dental exams and cleanings to diagnosis, treatment, and more. Our team is made up of highly trained and skilled professionals who are dedicated to providing friendly and professional service to every patient. We have a strong reputation for providing top-quality dental care and service, and our patients consistently give us positive feedback.
Schedule Your Next Dental Exam With Us Today
Dental exams play a critical role in maintaining good oral health and preventing serious dental problems from developing. Regular check-ups can help detect issues early and ensure prompt treatment. You will receive high-quality dental care by choosing Southcoast Dental in Wareham, MA. Schedule your appointment to start your journey toward a brighter, more confident smile.