Your Gateway to Great Dental Care
Experience the Difference at Southcoast Dental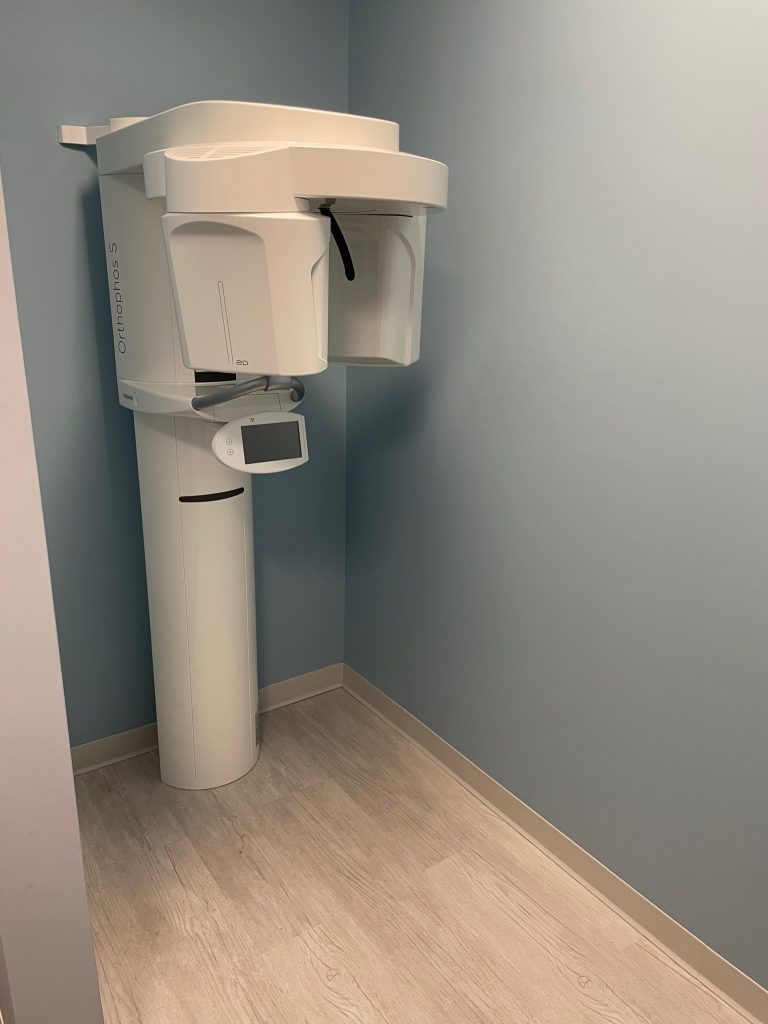 Restorative Dentistry in Wareham, MA
You need to seek professional dental care when your teeth have a problem. At Southcoast Dental in Wareham, Massachusetts, we offer a full range of restorative dentistry services to return your mouth to a healthy condition.
What is Restorative Dentistry?
Restorative dentistry focuses on fixing dental problems such as tooth decay, cracked teeth, chipped teeth, missing teeth, or worn down teeth. We offer several restorations to restore function and health to your teeth, including fillings, crowns, bridges, dentures, implants, root canals, and more. If something is wrong inside your mouth, we will provide you with an accurate diagnosis and a dental treatment plan. We will always explain your treatment options thoroughly so that you can decide on the best course of action.
What is the Difference between Cosmetic Dentistry and Restorative Dentistry?
Restorative dentistry services restore teeth to a healthy condition. Cosmetic dentistry improves the appearance of your teeth. Most of the time, if you have a damaged or missing tooth, you will need a restorative procedure. Dental insurance plans often cover all or part of restorative services and do not cover cosmetic services because cosmetic services are considered optional.
Restorative Dental Services at Southcoast Dental
At our dental office in Wareham, Massachusetts, we offer the following restorative dental services: 
Tooth-colored fillings:
Fillings go into a decayed area of your tooth, protecting it from further decay and restoring the function of the tooth.
Dental crowns:
A crown is a durable cap that covers and protects a severely damaged tooth. We can create a crown that looks and acts just like a normal tooth.
Dental bridges:
If you are missing teeth, we can make a metal bridge holding replacement teeth. It is anchored on crowns that cover the two teeth at the sides of the gap.
Dental implant restorations:
A dental implant is a metal rod or screw that acts like a tooth root in your jaw. After it is surgically positioned and allowed to heal, we can attach a replacement tooth or a bridge of teeth to the implant.
Root canal treatment:
A root canal removes the infection deep inside your tooth's root, often saving the natural tooth.
Dentures:
Full or partial dentures replace your missing teeth. The dentures are removable and customized to fit your mouth.
No matter what is wrong with your teeth, our knowledgeable staff will figure out the problem and form an effective plan to improve it. Dr. Kiehl is very friendly and accommodating, and he has years of experience in every type of restorative dentistry.
Why Choose Southcoast Dental?
Whether you have a toothache, a missing tooth, or your dentist spotted a cavity at your last checkup, you want to get it fixed as soon as possible. Choose the professionals at Southcoast Dental. We genuinely care about each patient, and we will always tell you exactly how we're going to fix a dental problem before we do it. You can rely on our modern dental technology as well as our expertise in all the restorative services we offer. Many dental restorations that used to require multiple trips to the dentist can now be completed in one same-day appointment thanks to our in-office technology. 
Schedule Your Next Dental Appointment
Contact us today to schedule your next dental appointment. We'll get your damaged or missing teeth taken care of properly, so you can smile confidently and enjoy good dental health. The entire staff at our dental office in Wareham, Massachusetts, focuses on your comfort, comprehensive dental care, and honesty in every part of what we do.