Your Gateway to Great Dental Care
Experience the Difference at Southcoast Dental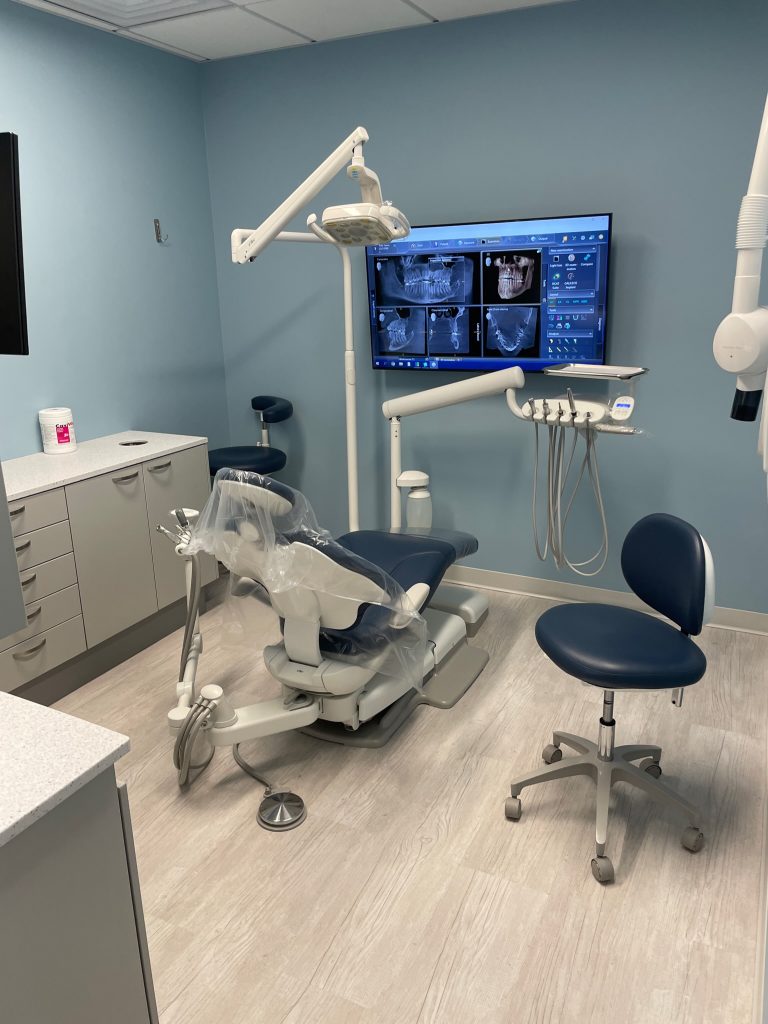 SureSmile Clear Aligners in Wareham, MA
At SouthCoast Dental, we understand the importance of a confident smile. Dr. James Kiehl and our expert team are proud to offer SureSmile Clear Aligners, a leading solution in orthodontic technology. Combining professional expertise with advanced clear braces for adults, we specialize in transforming smiles with precision and care.
How Do SureSmile Aligners Work?
SureSmile aligners work through a series of custom-fitted, clear dental aligners that gently and gradually shift your teeth into their ideal position. This innovative approach to teeth alignment uses 3D computer imaging to design a treatment plan tailored to your unique dental structure. Unlike traditional braces, these clear dental braces are virtually invisible and designed to fit snugly over your teeth, making them a discreet and comfortable option for adults and teens alike.
What Is the Process for Getting SureSmile Aligners at SouthCoast Dental?
The process for obtaining SureSmile teeth aligners at SouthCoast Dental begins with a thorough consultation with Dr. Kiehl. Our team utilizes the latest in dental imaging technology to assess your needs and develop a personalized treatment plan. Once your custom aligners are crafted, we'll guide you through the journey, ensuring each aligner is working effectively towards achieving your desired results.
What Dental Complications Does SureSmile Correct?
SureSmile is adept at correcting a range of dental complications, from minor crowding and spacing issues to more complex bite irregularities. These clear aligners offer a versatile solution that addresses various orthodontic concerns, paving the way for not just aesthetic enhancement but also improved oral health.
What Is the Duration of SureSmile Treatment?
The duration of SureSmile treatment varies depending on individual needs but typically ranges from 6 to 18 months. At SouthCoast Dental, we monitor your progress every step of the way, making adjustments as needed to ensure the most efficient and effective treatment.
How Often Must the Teeth Aligners Be Worn Each Day?
For optimal results, SureSmile aligners should be worn for 20 to 22 hours each day. They can be conveniently removed during meals and oral hygiene routines. Our team at SouthCoast Dental emphasizes the importance of adherence to wearing schedules for achieving the best outcome in the shortest time possible.
How Often Do I Need to Visit the Dentist During Treatment?
During your SureSmile treatment, periodic visits to SouthCoast Dental are essential. These check-ups allow Dr. Kiehl to ensure your teeth aligners are functioning as intended and to make any necessary modifications to your treatment plan. These visits are strategically spaced out to monitor progress while respecting your busy schedule.
How Are SureSmile Aligners Cleaned and Maintained?
Maintaining the clarity and cleanliness of your clear dental aligners is straightforward. We will instruct you on the proper cleaning techniques to keep your aligners—and your smile—sparkling. Simple daily maintenance ensures your path to straighter teeth is both hygienic and effective.
What Is the Post-Treatment Process?
After the active phase of your SureSmile treatment concludes, you'll transition into post-treatment care to maintain your new smile. This typically involves wearing a retainer to ensure the longevity of your results. SouthCoast Dental is committed to providing guidance on long-term dental care to preserve the beautiful smile you've achieved.
How Does SureSmile Differ From Other Clear Aligner Brands?
When comparing SureSmile to other clear dental aligner brands, the difference is clear. SureSmile's cutting-edge technology and customized treatment plans offer a level of precision that is unmatched. At SouthCoast Dental, we choose SureSmile for its ability to provide effective, efficient, and discreet treatment to our patients seeking a sure smile without the look of traditional metal braces.
Take the First Step Towards a Radiant Smile with SouthCoast Dental
Your journey towards a straighter, healthier smile is just a consultation away. At SouthCoast Dental, located conveniently in Wareham, MA, we are dedicated to providing an exceptional dental care experience with SureSmile Clear Aligners. Our team is committed to excellence in patient care and satisfaction.
Contact us today to explore how SureSmile clear braces can enhance your smile and your confidence. Let us be your gateway to a lifelong, radiant smile.