Your Gateway to Great Dental Care
Experience the Difference at Southcoast Dental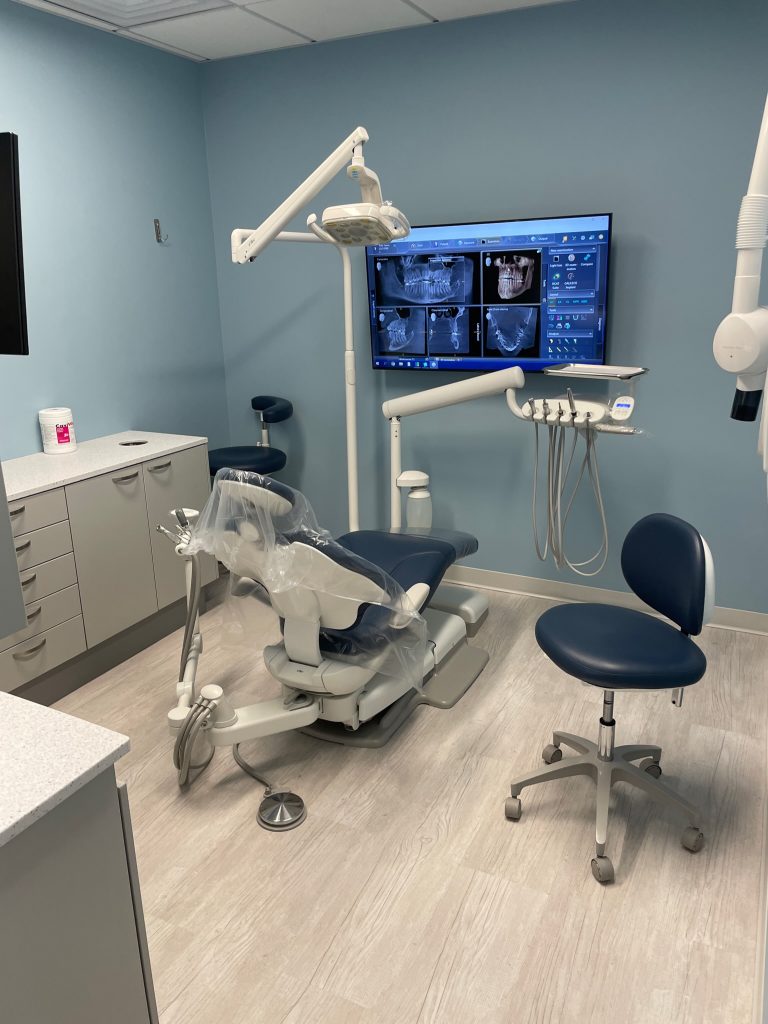 LANAP Periolase Laser Dentistry in Wareham, MA 
Gum disease is a common oral health problem that affects millions of Americans every year. While many people may think that gum disease may only contribute to annoying or unpleasant symptoms, such as bleeding gums and bad breath, the truth is that gum disease can quickly progress and lead to more serious complications, including tooth loss and cardiovascular disease. Fortunately, gum disease is treatable. If you're diagnosed with gum disease, LANAP periolase laser can help restore the health of your smile quickly and comfortably. Here's what you need to know before scheduling your appointment with Dr. Kiehl at Southcoast Dental.
What is LANAP Periolase Laser?
LANAP, or Laser Assisted New Attachment Procedure, is an FDA-approved dental procedure that is a less invasive, more convenient option to treat gum disease. Gum disease is a bacterial infection that affects the soft tissues surrounding a person's teeth. In most cases, gum disease is caused by poor oral hygiene habits, such as not brushing or flossing thoroughly. When bacteria and food debris is left behind along a person's gum line, their gums can gradually pull away from the surface of their teeth, leading to an array of unpleasant symptoms and more complicated conditions. Some symptoms of gum disease include inflamed gums, bleeding gums, bad breath, receding gums, and loose teeth.
How Can LANAP Periolase Laser Help with Gum Disease Treatment?
If you're diagnosed with gum disease, it's important to treat it quickly to prevent the condition from progressing and leading to other health concerns. LANAP procedure can help resolve gum disease by killing the bacteria causing it, removing damaged gum tissue, and attaching the remaining healthy gum tissue to the tooth's surface again. This process is important to restore your gum health and preserve your natural tooth.
Is Laser Dentistry Invasive?
Laser dentistry is considered to be minimally invasive, which means that it usually involves removing or altering less tissue than traditional dental treatments. The lasers used during dental treatments are very powerful but small, allowing them to be used in a more precise method than conventional dental tools. This is particularly helpful during gum surgery because it means that the lasers can target the bacteria and remove dead gum tissue without damaging the healthy gum tissue close by. It also means that it's typically less painful than other procedures may be.
What Can People Expect During Their Appointment?
Because laser dentistry is minimally invasive and less painful than conventional surgery, there isn't much preparation that should be done before your procedure. The dentist will have you wear special goggles to protect your eyes while the lasers are used.
What Other Dental Technology is Offered at Southcoast Dental?
At Southcoast Dental, we're proud to offer many progressive dental technologies to ensure that your experience at the dentist is always as smooth, comfortable, and effective as possible. Some services we provide include:
Digital X-rays to better identify, diagnose, treat, and prevent oral health concerns with clearer images

CBCT to view 3D imaging of your bones, soft tissues, nerves, and more

CEREC to create custom-made dental crowns in one dental appointment

LANAP Periolase Laser to combat

gum disease

as precisely and painlessly as possible

Rotary handpiece for Endodontic Treatment to perform root canals smoothly
Southcoast Dental: We Can Treat Your Gum Disease
Achieving a healthy, beautiful smile after gum disease is possible. With the help of a LANAP procedure, you can combat gum disease with minimal discomfort in as little as one convenient dental appointment. Contact the trusted team at Southcoast Dental to learn more and schedule your appointment today!